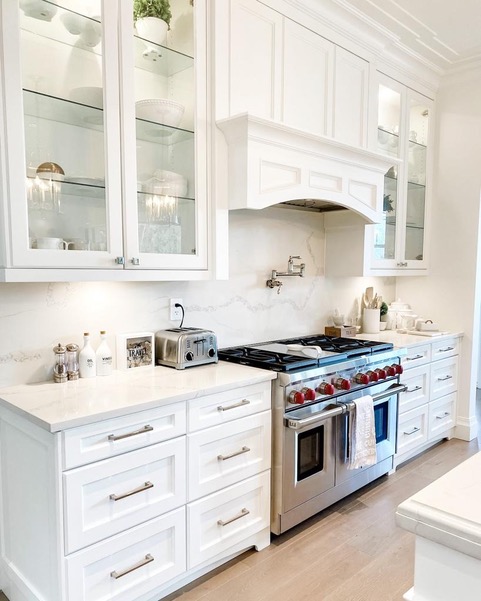 Benefits of Investing in Brand New Cabinets.
March 15, 2023
Cabinet Shopping Tips from an Expert Cabinet Manufacturer
March 31, 2023
The right dimension, style and color of cabinets is essential since they're an instant focal point for any room. Our guide will cover all you need to know about when you look for the perfect cabinets for your home.
Construction and Materials
There are four primary materials that you can choose to use to build cabinets: particle board medium-density fibreboard (MDF) High-density Fiberboard (HDF) and plywood. All of them are different types of engineered wood however they come with different levels of stability and density.
Framed: The cabinets come with frames built into the between the cabinets. Doors and drawers are attached to this frame, not being attached to the box. The frame provides an additional support and also as a style element and makes the cabinet stronger and offering a traditional style when you open it.
The primary drawback with frames is accessibility. Because the frame extends one" to 2″ further than the width of the cabinet box it makes it difficult to reach items like pans, pots or the spices stored within.
Frameless Doors: The doors of a frameless cabinet are attached directly to the cabinet box which means there's no frame for the front. A frameless cabinet is more user-friendly and easier to access. However it can make the cabinet box less durable and more fragile, particularly if less expensive materials are employed. This is the reason why frames-free cabinets must be stronger than those that have frames.
Cabinet types
Are you ready to select your new cabinets?
After you've learned everything about the different types of cabinets, their the construction process, and materials We in Sunshine Cabinets & Woodworks we can guide you through all of the options of cabinetry available on the market , and assist you in making the right choice for your preferences as well as your budget! Contact us today and we'll begin discussing the latest cabinets you can get right now!