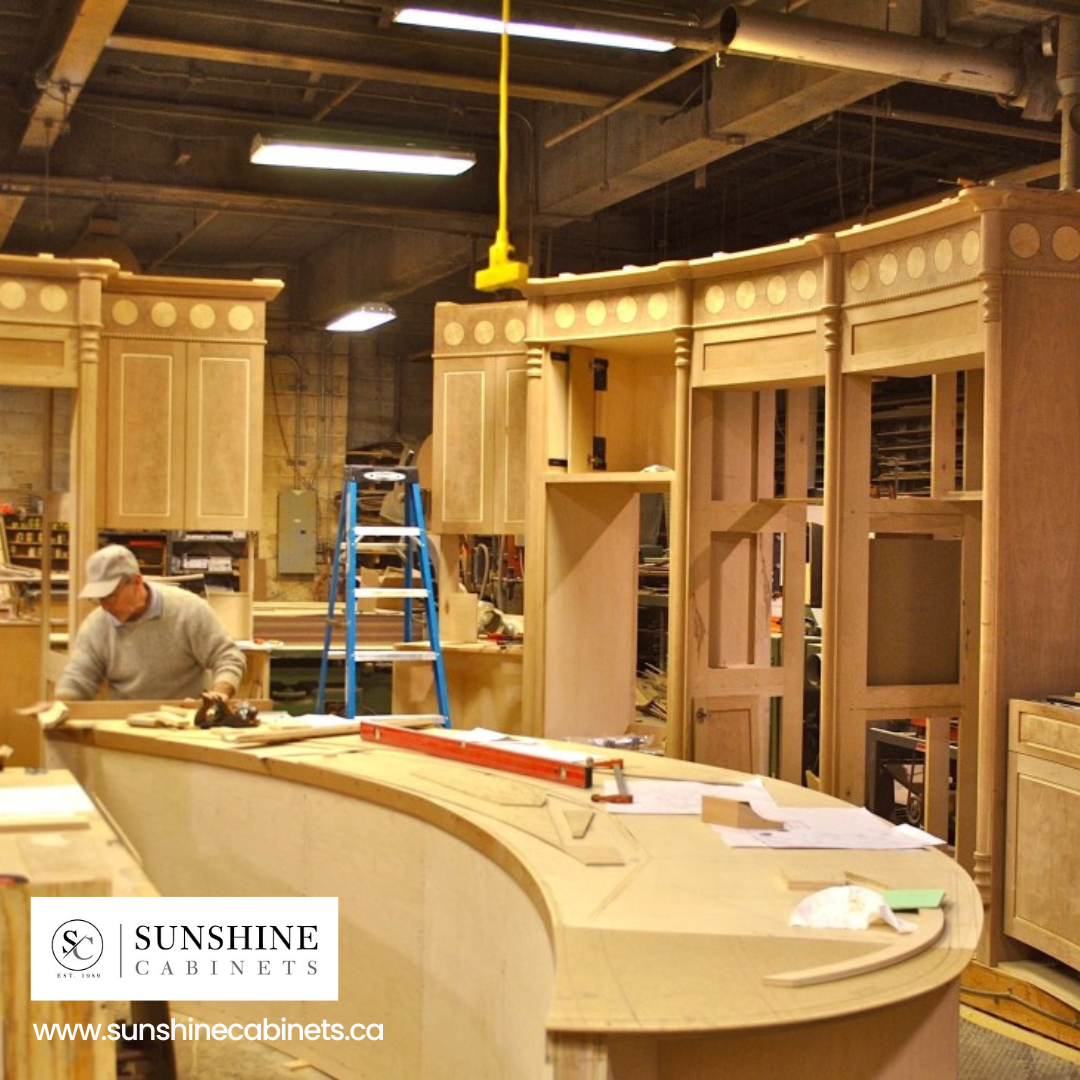 Innovation and Tradition: The Balancing Act of a Modern Cabinet Maker
September 26, 2023
Brand New Cabinets for a Fresh and Organized Space
October 3, 2023
The intricate dance of woodwork is an unspoken poetry crafted by the silent architects of our homes: cabinet makers, "The Artisan Behind the Saw: A Day in the Life of a Cabinet Maker" These artisans mold every grain, curve, and hue into functional masterpieces, embodying a timeless elegance. The world behind the saw blade is one of relentless passion, boundless creativity, and meticulous attention to detail, breathing life into wood.
Morning Rituals: Embracing the Day
A cabinet maker's day starts with the sun, welcoming the embrace of the workshop, a sanctum of creation. The morning air is steeped in the rich aroma of timber, each piece waiting to be transformed into a unique symphony of design and function. It's a time to review plans, visualize the day's tasks, and embrace the dance between imagination and craftsmanship.
Crafting Symphonies: The Creative Process
As the day unfolds, the artisan engages in a rhythmic ballet with wood, carving, shaping, and assembling. Every stroke of the saw, every swirl of the sandpaper is a note in a complex musical score, played with precision and emotion. This dance is a dialogue with the wood, a pursuit to unveil its hidden stories and potential, leading to a harmonious balance between aesthetics and utility.
Collaborative Symphony: Working with Designers
The relationship between cabinet makers and interior designers is a creative alliance. This collaboration weaves together visions, materializes concepts, and ensures the final piece harmonizes with the overall design landscape. It's a mutual journey of exploration and adaptation, culminating in the realization of shared artistic aspirations.
Evening Reflections: Contemplating the Craft
The workshop resonates with a symphony of accomplished dreams as the day winds down. It's a time to reflect on the day's creations, contemplate the intricate dance between artistry and functionality, and envision future projects. The artisan leaves the workshop with a sense of fulfillment, carrying the echo of the saw and the whisper of the wood into the night.
Celebration of Craftsmanship: The Unseen Artistry
Being a cabinet maker is not just a profession; it's a celebration of unseen artistry and unspoken poetry. It's about bringing dreams to life, sculpting stories in wood, and leaving an enduring mark on the world through the language of craftsmanship.
Innovation and Tradition: The Balancing Act of a Modern Cabinet Maker