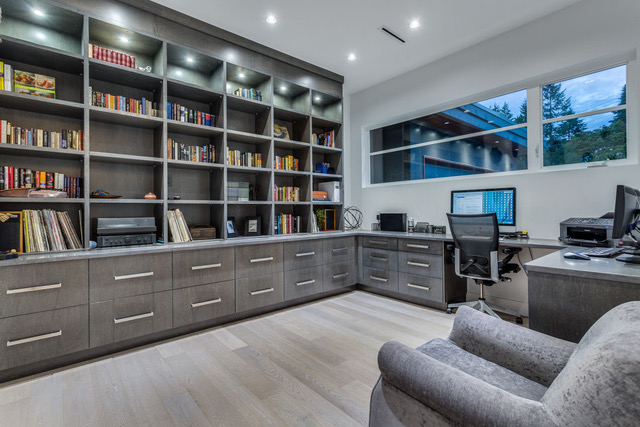 Everything You Need To Know About Custom Cabinetry
January 25, 2023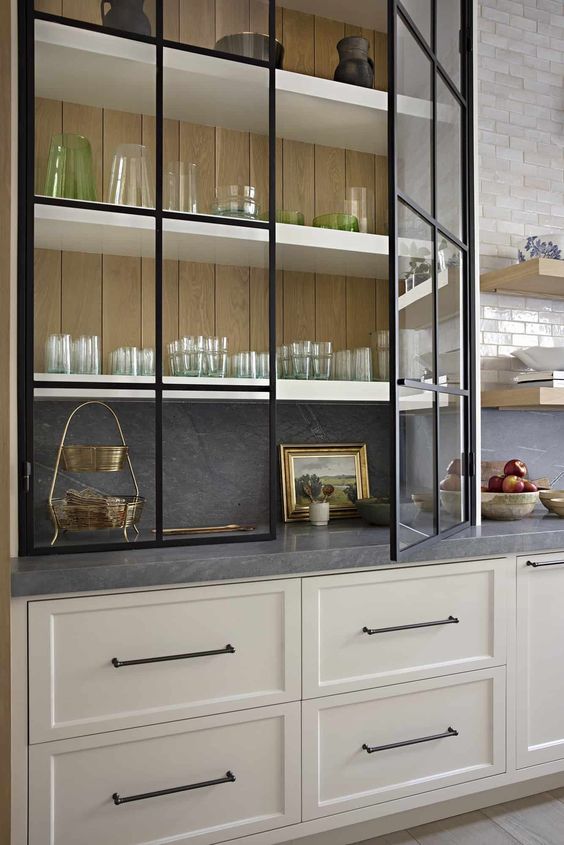 What is Custom Cabinetry?
January 30, 2023
A kitchen or bath remodel usually involves deciding between store-bought and custom cabinetry, or a mix of both. Prefab cabinets are less expensive but don't allow for as much creativity in terms of matching your visions for the project. The following points highlight some of the main advantages of choosing custom cabinetry. 
The Looks: A primary reason people remodel rooms is that they want them to look a specific way. It's more difficult to achieve this goal with stock cabinets from a store; your kitchen and bathroom have individualized features, so you want the cabinetry in these spaces to be one-of-a-kind as well. If you have unique trim or countertops, custom cabinets can be designed to aesthetically match the colors and shapes you desire.
Specific Fits: If you're trying to fit cabinets into an oddly shaped kitchen or one with very limited space, you may have a difficult time finding prefabricated options that are the right size. You may need to use spacers between cabinets to make them fit properly over counters and appliances. When you want your kitchen to look its best and have the most storage possible, custom-built cabinets are key. With a perfect width that will fit any space uninterrupted, you'll make the most of your available space. When you go custom with your cabinetry, the storage possibilities are endless. Island storage, spice cabinets, cutlery drawer inserts, a coffee station, or a microwave nook- all possible without sacrificing style. You can also add tall and thin cabinetry on an angled wall to make use of every inch of space.
Adding your personal touch: You're probably not going to want to spend the money or time it would take for complete kitchen or bathroom remodeling, just so that your home will look like everyone else's. With store-bought cabinets, you limit yourself in adding a personal touch to your rooms. Maybe you love wine and want a cabinet with an included wine rack. If cooking is one of your passions, maybe you'd appreciate having spice racks and glass-doored cabinets showing off some beautiful dishes you own. When it comes to custom cabinets, there are no limits as far as options go!
Better Quality: Most likely, you will only go through with a remodel project once, probably twice in a lifetime. This is why it is so important to invest in materials and furniture that will last. Custom Cabinetry is not only fabricated according to your needs and style but it´ll also have better quality, as it is not something that will be mass-produced. Craftsmanship is better taken care of and the materials will be carefully chosen. Custom cabinetry is usually made with better quality materials than either stock or semi-custom cabinetry, including stronger door hinges and hardware, more resilient drawer guides, furniture-grade plywood, and solid wood face fronts. Custom cabinetry is also completed with higher-quality stains and finishes, so each cabinet or drawer can withstand daily wear and tear without any problems.
Custom Cabinetry is Eco-Friendly: If being eco-friendly is crucial to you, then you should opt for custom cabinetry. When it comes to stock or semi-custom cabinetry, Where the materials are sourced from is out of your control. However, this isn't the case with custom cabinetry since cabinet shops have more wiggle room in choosing where they want their wood sourced from. Not to mention, most use domestic hardwoods which helps reduce environmental impact! Keep in mind that custom cabinets generally produce less waste because they are made to fit your space perfectly. Also, superior materials and construction methods mean you probably won't have to replace them for a while, resulting in even fewer wasted resources.
Are you ready to start your kitchen or bathroom remodeling? If so, have you chosen the type of cabinetry you´ll go with? Don't sweat it! Here at Sunshine Cabinets & Woodworks, We are ready to help you navigate all the cabinet types, materials, and styles available in the market so you can choose the perfect custom cabinetry for your expectations, needs, and budget! Give us a call or visit our store, and let´s start discussing your custom cabinetry today!
Everything You Need to Know About THE Benefits of Custom Cabinetry
Custom-designed cabinets are an excellent method to add distinctive style and function to any room in your home. Custom cabinets allow you are able to make the appearance and feel you'd like for your home regardless of what its size or shape is. If you're looking for modern kitchens with modern lines and sleek features or a traditional look that has a more traditional style and feeling, custom cabinets will aid in creating the ideal environment. Custom cabinets give you more options in design, but they're constructed to last, which makes them the ideal option for any house.
Custom-designed cabinets are also adaptable when it comes down to finishes and materials. From elegant woods to sleek metallics and everything between, you are able to pick the best material for your home. No matter if you're seeking an old-fashioned look or more modern, custom cabinets can provide you with a variety of options for selecting the appropriate material and finishes for your home.
In addition to the design and finishes Custom cabinetry comes with an array of options and accessories. When you build custom cabinetry, you have the option to pick from various sizes of cabinet and drawers, along with a variety of door styles that will provide the ideal solution to any storage requirements. You can also include shelves or drawers in order to maximize the storage space you have and incorporate lighting or other features to give convenience.
Custom-designed cabinets are the best option to create an original and personal design in your residence. With the right materials finishes, features, and finish you can create an area that is attractive and practical. If it's for your bathroom, kitchen or another room within your house, custom cabinets can provide you with the timeless design which will endure for many years to be.