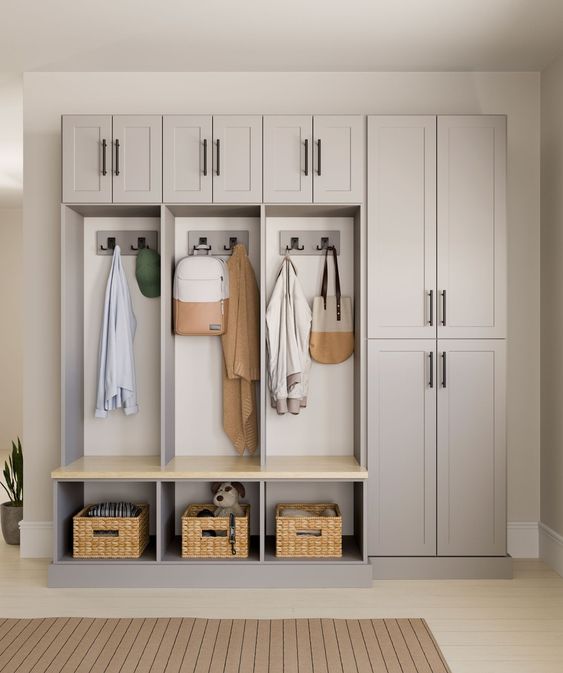 Looking for a cabinet manufacturer
January 6, 2023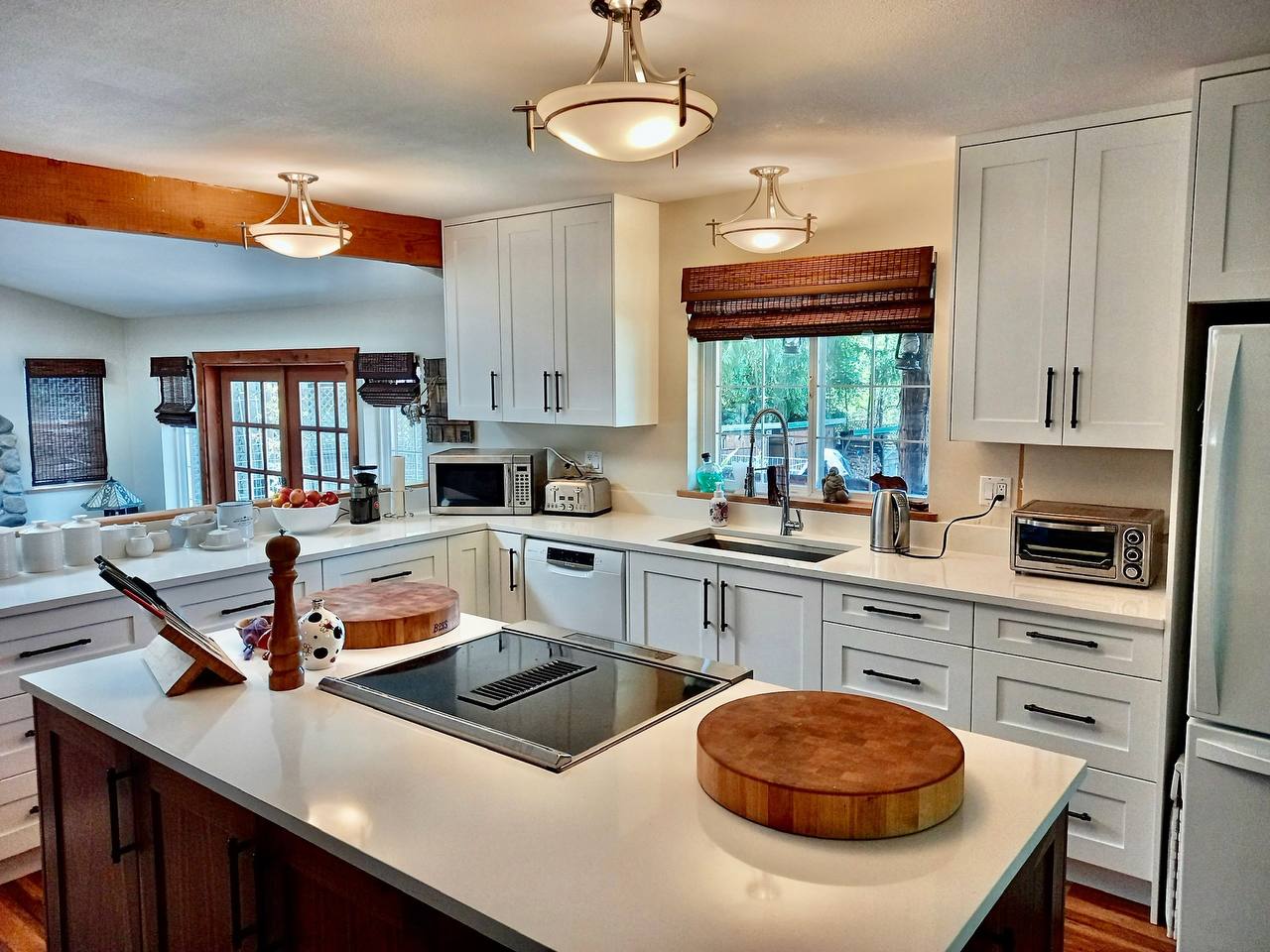 Benefits of Custom Cabinetry
January 26, 2023
Most people need to understand how important it is to have suitable kitchen cabinets. Yes, they primarily store things, but the design and functionality can make your kitchen look great or give you a lot of headaches. If you're unhappy with your current cabinets, talking to a custom cabinetry maker may be the best solution.
The biggest benefit of choosing custom cabinets is the flexibility to fit your kitchen space layout. With stock cabinets, you're typically limited to standard sizes that don't always fit well and often require awkward-looking fillers to cover empty, wasted space. Other benefits of custom cabinetry include attention to detail in the design phase and seamless millwork. 
Custom cabinetry are made with stronger materials and better construction methods, which results in them lasting much longer than stock cabinets–even when exposed to wear and tear. Initially, custom cabinets may cost more money, but considering how long they last, it is effectively a more intelligent choice in the long run. 
This article dives deep into custom cabinetry for kitchens, and the most critical features and benefits you should consider.
Design Details: The design phase of custom cabinet making is complex, requiring the ability to see the big picture and then make a plan based on precision measurements. An expert Cabinet maker takes accurate onsite measurements and uses state-of-the-art software and laser-guided machinery to make precision cuts. Skilled craftspeople assemble the perfectly cut pieces by hand to ensure seamless construction under the highest quality control standards possible, ensuring that no details are ignored in the final product.
Millwork: The term "millwork" is often used when researching custom cabinets. But what does it mean? Millwork specifically refers to wooden products that are made in a mill, which is also sometimes referred to as a woodshop or facility by cabinet makers. The best kind of cabinet maker has their mill so they can produce the customer's desired product more precisely according to specifications, and with measurements that take the space of the room into account properly.
Flexibility in sizing: When you work with a custom cabinet maker that has its facility, design roadblocks such as special sizing constraints and complicated elements are no longer an issue. Did you know that you don't have to choose the typical, run-of-the-mill stock cabinets for your kitchen? A lot of times these types of cabinet choices create gaps where appliances and other items don't fit well. And in other cases, space is just wasted for looks without any practicality. By choosing custom cabinets though, everything in your kitchen will come together perfectly AND you'll get full use of all available storage space – no wasted areas!
Custom cabinets are made with higher quality materials: When choosing custom cabinets, you want to select the best materials. For that reason, high-density fiberboard (HDF) is one of the strongest cabinet materials available. HDF is an engineered wood made from hardwood and softwood combined. Another option similar to HDF is medium-density fiberboard (MDF). MDF contains less resin than HDF; however, this also makes it slightly weaker when compared side by side. Lastly, plywood consists of thin layers of wood that are veneer glued together in a creative pattern. The wood grain on each layer runs at a 90-degree angle to the grain surrounding it on other layers– giving it stability and extra strength. Plywood has proven itself as a reliable strong material for building purposes.
Ready to pick the materials, color, design, and features of your new Custom Cabinetry? One of our team experts, here at Sunshine Cabinets & Woodworks, is ready to help you navigate all the options available and help you make the best choice for your expectations, needs, and budget! Give us a call or visit our store and let´s start discussing your new custom cabinetry today! 
Transform Your Home With Custom Cabinetry Solutions From Sunshine Cabinets
Custom cabinetry is a great way to add unique style and function to any area of your home. With custom cabinets, you can design and create the exact look and feel you want for your space, no matter what the size or shape may be. Whether you are looking for a modern kitchen with sleek lines and contemporary features, or a traditional style with a more classic look and feel, custom cabinetry can help you create the perfect atmosphere. Not only do custom cabinets provide you with greater flexibility in design, but they are also built to last, making them an ideal choice for any home.
Custom cabinetry is also extremely versatile when it comes to materials and finishes. From rich woods to sleek metals and everything in between, you can choose the perfect material for your space. Whether you are looking for a traditional look or something more contemporary, custom cabinetry will provide you with endless options when it comes to finding the right materials and finishes for your home.
In addition to design and finish choices, custom cabinetry also offers a wide array of features and accessories. With custom cabinets, you can choose from different drawer and cabinet sizes, as well as various door styles to provide the perfect solution for any storage needs. You can also add shelves or drawers to maximize your storage space, or incorporate lighting or organizational features for an added touch of convenience.
Custom cabinetry is the perfect way to create a unique and personalized look for your home. With the right material, finish, and features, you can design an area that is both aesthetically pleasing and highly functional. Whether it's for your kitchen, bathroom, or any other room in your home, custom cabinetry will provide you with a timeless style that will last for years to come.