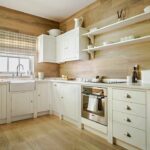 Cabinetry Artisan: Crafting Functional Artistry in Wood
November 13, 2023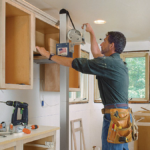 Cabinetry Artisan: Mastering the Art of Woodcraft
November 13, 2023
The world of cabinetry is an intricate blend of art and function. Brought to life by the skilled hands of a cabinet maker. This journey into their world uncovers the depth of skill, the nuances of design, and the rich tradition embedded in each bespoke piece they create.
Tracing the Roots of Cabinetry Artistry
The craft of cabinetry, rich in history and tradition, is a testament to the enduring allure of woodworking. It's a discipline that combines the finesse of an artist with the precision of a craftsman.
The Historical Significance of Cabinetry
From the ornate designs of the Renaissance to the sleek, minimalist trends of today, the history of cabinetry is a mirror reflecting societal changes and technological advancements.
Materials and Techniques: The Backbone of Cabinetry Artisan
The choice of materials and the mastery of techniques form the foundation of cabinetry artistry. An adept cabinetry artisan makes thoughtful selections from a range of woods, finishes, and hardware to ensure each piece is both functional and visually stunning.
The Cabinetry Artisan Process: From Concept to Creation
The creation of bespoke cabinetry is a meticulous process. It begins with a vision and evolves through various stages into a finished piece that is both a utilitarian fixture and a work of art.
Designing with Purpose and Precision
Design in cabinetry is a balancing act between aesthetics and functionality. The artisan collaborates closely with clients, architects, or interior designers to bring a conceptual vision to tangible reality. Paying close attention to detail and client needs.
Craftsmanship in Execution
The essence of cabinetry lies in its construction. Cabinetry artisans employ a mix of traditional woodworking techniques and modern tools to ensure each piece is crafted with precision. Reflecting both beauty and durability.
Modern Influences and Innovations
In an ever-evolving field. Contemporary cabinetry artisans blend time-honored skills with new design trends and technological advancements, ensuring the craft remains relevant and vibrant.
Embracing Modern Design Trends
Today's cabinetry artisans are adept at integrating current design trends into their work. Creating pieces that resonate with modern aesthetics while maintaining the timeless appeal of traditional craftsmanship.
Technological Integration in Cabinetry Artisan
The inclusion of technology in the cabinetry-making process, from computer-aided design (CAD) to automated machinery, has revolutionized the craft, allowing for more intricate designs and efficient production.
The Enduring Legacy of Cabinetry Artisan
The work of a cabinetry artisan's transcends the mere creation of storage spaces; it is a form of expression, a reflection of personal stories, and a contribution to the legacy of fine woodworking.
Crafting Pieces with Character
Each piece a cabinetry artisan's creates is imbued with a unique character. These are not just cabinets; they are stories in wood, narrating tales of families, homes, and the artisan's own journey.
A Commitment to Quality and Durability
A cabinet maker commitment to quality ensures that each piece not only enhances the present space but is also built to stand the test of time, becoming a cherished part of clients' homes and histories.
Read more:
Cabinetry Artisan: Mastering the Art of Woodcraft