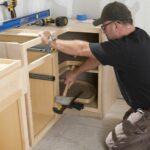 The Art of Cabinet Maker: Precision, Skill, and Creativity
November 13, 2023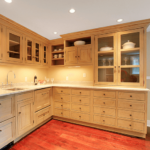 The Cabinet Maker Craft: A Blend of Tradition and Innovation
November 13, 2023
The art of cabinet maker combines technical skill, creativity, and a deep understanding of materials to create both functional and beautiful pieces. This journey into the world of a cabinet maker reveals the intricate process behind each handcrafted piece, the evolution of the craft, and the modern techniques that are shaping its future.
A Historical Perspective on Cabinet Maker
Cabinet making is a storied craft with a rich history that dates back centuries. Initially focused on functionality, the craft evolved to become a true form of artistic expression. Especially highlighted during periods like the Renaissance and the Baroque era.
Evolution of Style and Technique
Over the years. Cabinet making has seen various styles and techniques come into favor, each reflective of the cultural and artistic norms of the time. From ornate designs of the past to the sleek, minimalist trends of today, cabinet making has continually adapted to the changing tastes of society.
The Cabinet Maker Process
The journey of creating a piece of cabinetry involves several key stages. Each requiring a unique set of skills and attention to detail.
Design and Material Selection
It all begins with design. A cabinet maker must understand the client's vision and functional needs. Material selection is next, with choices ranging from classic hardwoods to modern composites, each offering different benefits and aesthetics.
Crafting and Finishing
The heart of cabinet making lies in the crafting process. Skilled cabinet makers use a combination of traditional hand tools and modern machinery to shape, assemble, and finish each piece, ensuring both durability and beauty.
Modern Trends and Technological Advances
While the essence of cabinet making remains rooted in traditional skills, the field has embraced modern trends and technologies.
Incorporating Modern Design Trends
Today's cabinet makers stay abreast of current design trends, blending classic techniques with contemporary aesthetics to create pieces that fit modern living spaces. This includes integrating minimalist designs, innovative storage solutions, and eco-friendly materials.
Technology in Cabinet Maker
The use of technology, such as computer-aided design (CAD) and computer numerical control (CNC) machinery, has revolutionized the cabinet making process, allowing for greater precision and complexity in designs.
The Art and Skill of Cabinet Maker
At its core, cabinet making is an art form that requires a deep understanding of woodwork and a commitment to quality.
The Cabinet Maker Toolbox
The tools of a cabinet maker's are both varied and specialized. From chisels and saws to routers and sanders, each tool plays a specific role in the creation of cabinetry, and the skillful use of these tools is what sets master cabinet makers apart.
Mastering the Craft
Becoming a master cabinet maker's requires years of practice and learning. It's a journey of continuous improvement and adaptation, as one must keep up with new materials, tools, and customer preferences while honing their craft.
The Everlasting Appeal of Cabinet Maker
The world of cabinet maker is one of enduring appeal. Despite changes in technology and style, the demand for high-quality, handcrafted cabinetry remains. A cabinet making not only creates functional pieces for the home but also works of art that reflect the personal style and needs of the client, ensuring that the age-old craft of cabinet making continues to be revered and sought after.
Read more:
The Cabinet Maker Craft: A Blend of Tradition and Innovation