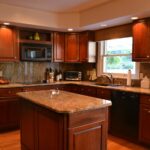 Mastering the Craft: The Journey of a Cabinet Maker
November 13, 2023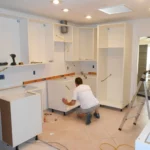 The Artisan's Touch: Exploring the World of a Cabinet Maker
November 13, 2023
The profession of a cabinet maker is a unique blend of traditional woodworking with modern design and technology. It's a craft that requires precision, creativity, and a deep understanding of materials. This comprehensive look into the cabinet maker's world will explore the skills, processes, and evolution of this timeless trade.
Historical Roots and Evolution of Cabinet Maker
Cabinet making has a rich history, evolving from simple functional items to intricate works of art. This evolution reflects the cultural and technological advancements over centuries.
From Function to Artistry
Originally, cabinet making was all about functionality. As techniques advanced, it became a way to display wealth and artistry, with craftsmen creating elaborate and ornate pieces that were as much art as they were furniture.
Adapting to Changing Times
Throughout history, cabinet making has adapted to the changing times, incorporating new styles, materials, and techniques. This adaptability is a testament to the craft's resilience and enduring appeal.
The Cabinet Maker Process: From Design to Installation
A cabinet maker's work is a detailed process that involves various stages, each crucial in creating the final product.
Designing Custom Pieces
The process begins with design. Cabinet makers work closely with clients or designers to create a blueprint that meets specific needs and preferences. This stage involves choosing materials, styles, and finishes.
Crafting and Assembling with Precision
Crafting the cabinet involves meticulous cutting, shaping, and assembling. Cabinet makers use a combination of hand skills and machinery to ensure precision and quality in every piece.
Modern Trends and Techniques in Cabinet Maker
While the craft is rooted in tradition, modern cabinet makers embrace new trends and technologies to enhance their work.
Embracing New Materials and Technology
The use of diverse materials, including sustainable options, and the integration of modern technology like CNC machines, has revolutionized the cabinet making process, allowing for more intricate designs and efficient production.
Staying Ahead with Contemporary Designs
Today's cabinet makers are adept at creating pieces that reflect contemporary design trends while maintaining the craft's core principles of durability and functionality.
The Art and Skill Behind Cabinet Maker
Cabinet making is an art form that requires a unique set of skills and an eye for detail.
Mastering the Tools of the Trade
Cabinet makers use a variety of tools, from traditional chisels and saws to modern power tools. Mastering these tools is essential for precision and craftsmanship.
Combining Creativity with Technical Expertise
A successful cabinet maker balances creativity with technical know-how, ensuring that each piece is not only well-made but also aesthetically pleasing.
The Enduring Legacy of Cabinet Maker
The cabinet maker craft is an enduring legacy, constantly evolving yet holding on to the traditional values of craftsmanship. In a world of mass-produced furniture, the bespoke creations of cabinet makers stand out for their quality, durability, and beauty, making them treasured additions to any home or space.
Read more:
The Artisan's Touch: Exploring the World of a Cabinet Maker