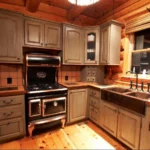 The Art of Bespoke Cabinetry: Tailored Elegance in Modern Homes
November 6, 2023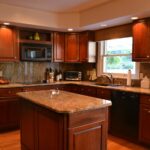 Mastering the Craft: The Journey of a Cabinet Maker
November 13, 2023
Cabinet maker is not just a trade, but an art form that combines precision, skill, and creativity. It is a craft that dates back centuries, evolving with time but always retaining its core principles of quality and functionality. In this exploration, we delve into the world of cabinet making, understanding its history, processes, and the future trends shaping this timeless profession.
The Historical Roots of Cabinet Maker
Cabinet making has a rich history, with its roots tracing back to the times of ancient furniture makers. These skilled artisans were renowned for their ability to transform raw materials into functional and decorative pieces. Over the centuries, the craft has evolved, incorporating various styles and techniques reflective of cultural and artistic movements.
From Functionality to Art
Initially, the primary focus of cabinet making was functionality. However, as time progressed, the aesthetic aspect of cabinet making began to gain prominence. The Renaissance period, in particular, marked a significant shift where cabinetry work started to be seen as a form of artistic expression, leading to the creation of elaborately decorated furniture.
The Cabinet Maker Process
The process of cabinet making is meticulous, involving several key stages from design to installation. Cabinet makers blend traditional woodworking skills with modern technology to create pieces that are both beautiful and durable.
Design and Material Selection
The first step in the cabinet making process is design. Here, the cabinet maker consults with the client to understand their needs and preferences. Following this, they select materials, which range from classic woods like oak and maple to modern alternatives like laminates and metal, based on the design requirements and functionality.
Crafting and Assembly
After the design and materials are finalized, the actual crafting begins. This stage requires precision and attention to detail as the wood is cut, shaped, and assembled. Advanced tools and machinery are often used alongside traditional hand tools to achieve the desired outcome.
Innovations and Trends in Cabinet Maker
The field of cabinet making is constantly evolving, with new trends and technologies shaping its future.
Technology Integration
Modern cabinet making has embraced technology, with computer-aided design (CAD) software becoming a staple in the design process. Additionally, the use of CNC machines allows for more precise and complex designs to be executed efficiently.
Sustainable Practices
There is a growing trend towards sustainability in cabinet making. More artisans are using eco-friendly materials and adopting practices that reduce environmental impact, such as using reclaimed wood or low-VOC finishes.
The Future of Cabinet Maker
The art of cabinet making is one that is continually adapting and evolving. With a balance of tradition and innovation, cabinet makers are poised to continue creating works that are not only functional but also artistic.
Preserving the Craft
Despite technological advances, the essence of cabinet making remains in the skill and creativity of the artisan. Training the next generation of cabinet makers is crucial for preserving this craft.
Adapting to Changing Styles
Cabinet makers must also adapt to changing interior design trends, ensuring their creations meet contemporary tastes while retaining the timeless appeal of fine craftsmanship.
The Enduring Craft of Cabinet Maker
Cabinet maker, an art form that perfectly combines functionality with beauty, continues to stand the test of time. It is a profession that celebrates the skill of the human hand, the beauty of natural materials, and the pursuit of creative excellence.
Read more:
Mastering the Craft: The Journey of a Cabinet Maker