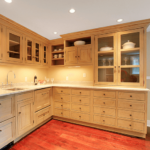 The Cabinet Maker Craft: A Blend of Tradition and Innovation
November 13, 2023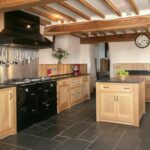 The Mastery of a Cabinetry Artisan: Crafting Elegance in Wood
November 13, 2023
In the intricate world of woodworking, the role of a cabinet maker stands out as a testament to the fusion of artistic vision and skilled craftsmanship. This exploration into the life of a cabinet maker reveals the detailed processes, artistic nuances, and evolving trends in this traditional yet ever-adaptive craft.
Historical Roots of Cabinet Maker
The art of cabinet making is steeped in history, originating from the basic need for storage and evolving into a symbol of artistic expression and technical prowess. This journey through time showcases the cabinet maker's adaptation to changing styles and materials.
From Utility to Artistry
Originally focused on practicality, cabinet making evolved into an art form. Each era brought its distinctive style, from the ornate designs of the Renaissance to the minimalist approach of modern times, reflecting the social and artistic currents of each period.
The Cabinet Maker Process
The creation of a piece of cabinetry is a meticulous process that combines precision engineering with artistic creativity. Each step, from initial design to final installation, requires a high level of skill and attention to detail.
Designing Custom Pieces
The process begins with a thorough understanding of the client's needs. Cabinet makers work with clients to create a design that is both functional and aesthetically pleasing, considering factors like space, materials, and the overall style of the home or establishment.
Crafting and Assembly
Using a variety of tools and techniques, the cabinet maker transforms raw materials into a finished product. This stage involves intricate woodworking skills, precision in measurement and cutting, and careful assembly to ensure both durability and beauty.
Modern Innovations in Cabinet Maker
While rooted in tradition, the field of cabinet making has embraced technological advancements and modern design trends. Keeping the craft relevant and exciting in today's world.
Embracing Technology
Advancements in technology have introduced new tools and methods in cabinet making. Computer-Aided Design (CAD) and Computer Numerical Control (CNC) machines allow for more precise cuts and intricate designs, enhancing the quality and efficiency of the cabinet maker's work.
Contemporary Design Trends
Today's cabinet makers are adept at incorporating contemporary design trends into their work. This includes the use of innovative materials, environmentally friendly practices, and designs that cater to the modern lifestyle, such as smart storage solutions and multifunctional furniture.
The Art and Mastery of Cabinet Maker
At its core, cabinet making remains an art form that demands a deep understanding of the craft, a creative eye, and a dedication to quality.
Skills and Techniques
The skills required in cabinet making are extensive and varied. From the precise cutting of joints to the delicate art of finishing. Each step in the process requires a specific set of skills honed over years of practice and experience.
The Artisan's Signature
A cabinet maker's work is not just about creating storage solutions; it's about leaving a personal signature on each piece. Through their work, cabinet makers express their artistic vision and craftsmanship, creating pieces that are as unique as their makers.
The Lasting Legacy of Cabinet Maker
The world of cabinet maker is a blend of history, art, and skill. It's a craft that has stood the test of time, adapting to the needs and styles of each era while maintaining the core principles of quality and craftsmanship. As we look to the future. The cabinet maker's role remains as important as ever, bridging the gap between traditional woodworking and modern design, and leaving a lasting legacy in the world of artisanal craftsmanship.
Read more:
Exploring the Craftsmanship of a Cabinet Maker
The Cabinet Maker Craft: A Blend of Tradition and Innovation