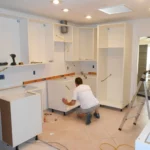 The Artisan's Touch: Exploring the World of a Cabinet Maker
November 13, 2023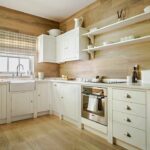 Cabinetry Artisan: Crafting Functional Artistry in Wood
November 13, 2023
Embark on a journey into the world of a cabinet maker, where skill, creativity, and an intimate knowledge of wood converge to create more than just furniture – they create lasting legacies. This article delves into the life, skills, and artistry of cabinetry artisans, exploring how they blend traditional techniques with modern innovations to produce exquisite pieces of functional art.
The Time-Honored Craft of Cabinetry Artisan
Cabinetry artisans are the custodians of a craft that has shaped our living spaces for centuries. Their work transcends the mere construction of storage units, bringing beauty, functionality, and harmony into homes and institutions.
Historical Evolution of Cabinetry Artisan
The craft of cabinetry has roots deep in history, evolving from basic wooden chests to sophisticated furniture pieces. Each period in history has left its mark on cabinetry design, from the ornate styles of the Baroque period to the clean lines of contemporary minimalism.
Artisanal Techniques and Materials
Cabinetry artisans utilize a plethora of techniques honed over generations. They expertly select materials – from classic hardwoods like oak and walnut to modern alternatives – ensuring durability and aesthetics. Their deep understanding of wood grain, texture, and behavior informs every cut and join, resulting in pieces that are as sturdy as they are stunning.
The Cabinetry Artisan Process: From Concept to Creation
The creation of cabinetry is an intricate process that involves a blend of artistic vision and technical proficiency. It's a journey from raw materials to a finished piece that reflects the client's style and the artisan's signature.
Designing Custom Cabinetry
The process begins with a collaborative design phase, where the artisan works closely with clients to understand their vision and functional needs. This phase sets the foundation for creating cabinetry that perfectly fits its intended space and purpose.
Expert Crafting and Assembly
With designs in hand, cabinetry artisans bring them to life through meticulous craftsmanship. They use a combination of traditional hand tools and modern machinery, focusing on precision and detail to create pieces that are both robust and elegant.
Innovations in Cabinetry Artisan
The field of cabinetry is continually evolving, with artisans embracing new materials, technologies, and trends to enhance their craft.
Embracing Modern Technologies
Advancements like computer-aided design (CAD) and computer numerical control (CNC) machines have revolutionized the way cabinetry is designed and built, allowing for greater precision and complexity in designs.
Trends and Sustainability in Cabinetry Artisan
Contemporary cabinetry artisans are also at the forefront of embracing eco-friendly practices and materials, contributing to a sustainable future. They stay attuned to modern design trends, ensuring their creations are not only timeless but also resonate with contemporary aesthetics.
The Enduring Impact of Cabinetry Artisan
The work of a cabinetry artisan is an enduring testament to the fusion of art and function. Their creations are not just pieces of furniture; they are reflections of personal stories and artistic endeavors.
Custom Cabinetry as a Form of Art
Every piece crafted by a cabinetry artisan is unique, imbued with a sense of identity and purpose. It transcends the boundaries of traditional furniture, standing as a work of art that enhances the beauty and functionality of living spaces.
Legacy of the Cabinetry Artisan
The legacy of a cabinet maker lies in the lasting impact of their work. Through their skill and creativity, they leave behind pieces that are cherished for generations, marking their place in the annals of artistic and functional craftsmanship.
Read more:
Cabinetry Artisan: Crafting Functional Artistry in Wood