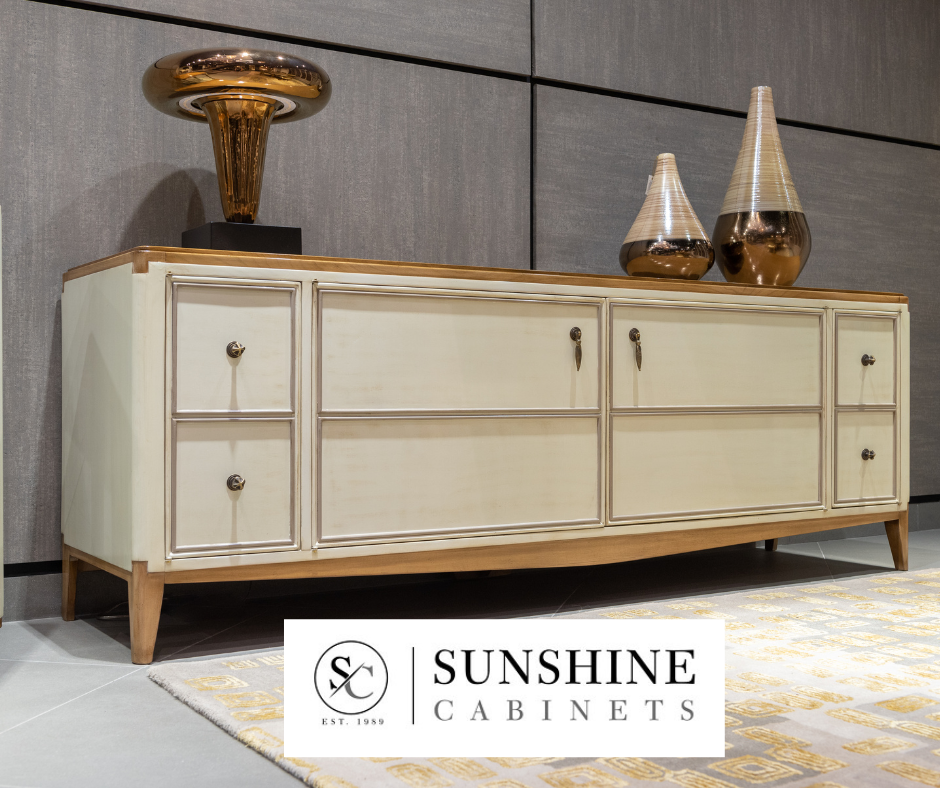 From Traditional to Contemporary
May 9, 2023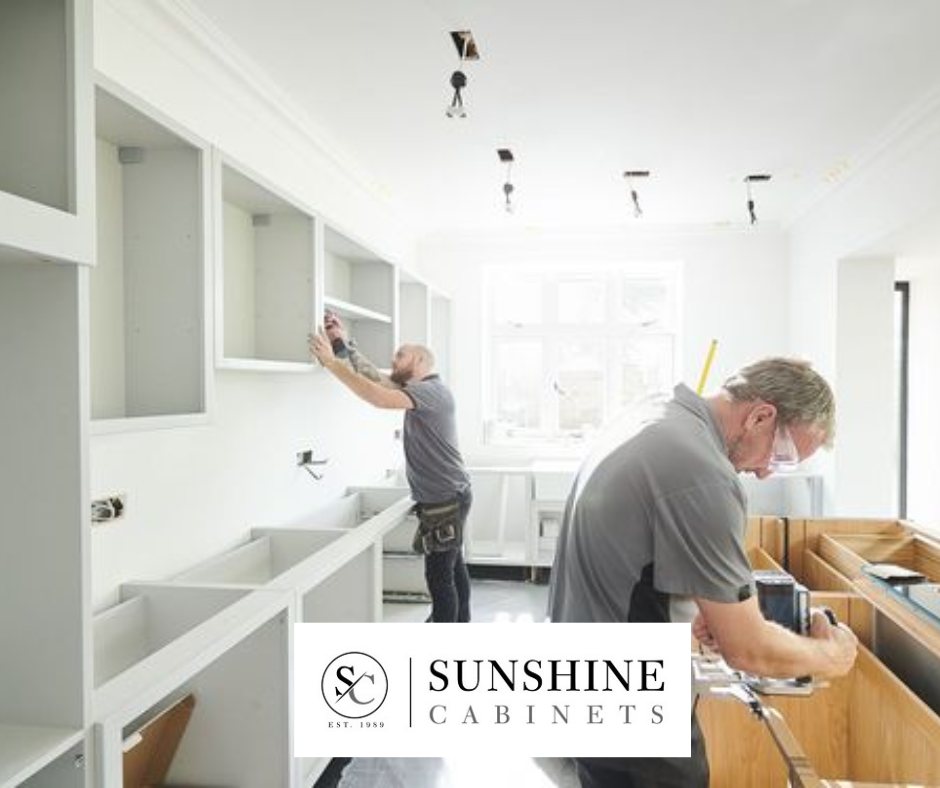 Sunshine Cabinets: The Art and Craft of Cabinet Manufacturing
May 9, 2023
In the realm of interior design, cabinets are much more than simple storage solutions. They are pivotal elements that define the character and functionality of a room. At Sunshine Cabinets, we understand the transformative power of custom cabinets and offer handcrafted solutions for every room in your home.
The kitchen is often considered the heart of the home, a place where families gather to prepare meals and share stories. With our custom kitchen cabinets, we aim to combine style, functionality, and organization. Our cabinets are designed to optimize your kitchen space, making every inch count. From spacious drawers for your utensils to stylish cabinets for your cookware, we ensure everything has a place, reducing clutter and enhancing efficiency.
Bathrooms, although often overlooked, are crucial personal spaces that require thoughtful organization. Our custom bathroom cabinets are designed to create a relaxing, spa-like environment. With clever storage solutions like vanity units, mirrored cabinets, and under-sink storage, we help you keep your toiletries neatly organized while adding an element of elegance to your bathroom decor.
The versatility of our cabinets extends to the entertainment spaces of your home as well. Whether it's a media center in the living room or a custom bar cabinet, our solutions are designed to enhance your lifestyle. Our entertainment cabinets are crafted to hide wires, organize media equipment, and showcase your collection of books or spirits, all while aligning with the aesthetic theme of your room.
Sunshine Cabinets also brings the beauty of custom cabinetry to other spaces in your home, like home offices, laundry rooms, or closets. Our cabinets can transform a cluttered home office into a productive workspace or turn a chaotic laundry room into an organized utility space.
What sets Sunshine Cabinets apart is our commitment to personalization. We understand that every home is unique and has specific needs. We work closely with our clients to understand their lifestyle, preferences, and the architectural style of their home. This insight helps us create truly custom cabinets that not only meet our clients' storage needs but also reflect their personality.
The material, style, finish, and hardware of the cabinets are all customizable. Whether you prefer the timeless charm of wood or the sleek modernity of metal, whether you love the classic appeal of a traditional style or the minimalist aesthetic of a contemporary design, we have options that cater to every taste.
But our customization process doesn't stop at design. We also consider the functional needs of our clients. Need a pull-out spice rack in the kitchen? A hidden drawer in the bathroom vanity? Or a special compartment for your turntable in the living room cabinet? We'll make it happen.
In essence, Sunshine Cabinets is not just a cabinet manufacturer. We are creators of spaces that inspire, comfort, and facilitate. We believe that a well-designed cabinet can transform any room from ordinary to extraordinary. And we strive to make this transformation possible for every room in your home with our custom cabinets.
So, whether you're looking to revamp a single room or redesign your entire home, Sunshine Cabinets is your partner in this journey of transformation. With our custom cabinets, let's create spaces that tell your story.
Sunshine Cabinets: The Art and Craft of Cabinet Manufacturing