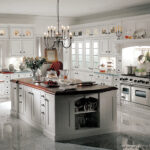 Bespoke Cabinetry: The Art of Customized Woodcraft
November 6, 2023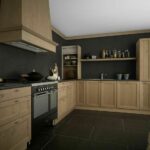 Unveiling the Craft of Bespoke Cabinetry
November 6, 2023
Discover the world of Custom cabinetry, a sphere where personalization and precision craft meet to transform homes into reflections of individual style and practical elegance. This art form of woodworking melds the homeowner's vision with the artisan's skill to produce functional pieces that enhance living spaces and stand as hallmarks of quality.
Decoding Bespoke Cabinetry
Bespoke cabinetry's is not just about storage; it's about creating pieces that fit into the narrative of your home like a well-chosen word in a story. These are made-to-order creations, tailored to specific requirements of space, style, and function, ensuring that every piece is as unique as the individual commissioning it.
From Imagination to Installation
The journey of bespoke cabinetry's begins with an idea that quickly progresses into a collaborative design process. It's a dance between client and craftsman, resulting in a harmonious final piece that aligns perfectly with the intended space.
Distinct Advantages of Going Bespoke
Choosing bespoke cabinetry's offers a multitude of benefits: a perfect fit for any given space, personalized design that echoes your style, and the ability to adapt to specific functional needs that pre-made cabinets simply can't offer.
Synergy of Aesthetics and Utility
Bespoke cabinetry's is the marriage of form and function. It's about creating something beautiful that works hard, enhancing both the utility and the aesthetics of the space it inhabits.
Custom Solutions for Every Lifestyle
Bespoke cabinets are tailored not just to spaces, but to lifestyles. Whether you need a kitchen that can host large family gatherings or a quiet study with bookshelves that hold centuries of knowledge, bespoke cabinetry's can make it happen.
Innovative Storage for Modern Living
Bespoke cabinetry's is the answer to the modern demand for intelligent storage solutions. Custom inserts, cleverly hidden compartments, and multi-functional spaces are all hallmarks of bespoke design.
The Artisans Behind Bespoke Cabinetry
The heart of bespoke cabinetry's lies in the skilled hands of the craftsmen. With years, sometimes decades, of experience, these artisans bring the grain of the wood to life, ensuring each piece is imbued with quality and beauty.
Choosing Materials with Care
The selection of materials in bespoke cabinetry's is pivotal. From the rich hues of mahogany to the lightness of bamboo, materials are chosen for durability, beauty, and sustainability.
The Blend of Tradition and Technology
Bespoke doesn't mean old-fashioned. Modern bespoke cabinetry's respects tradition while embracing technological advancements that enhance the functionality and longevity of the final product.
The Transformative Effect of Bespoke Cabinetry
Investing in bespoke cabinetry's is investing in the transformation of your space. It has the unique ability to enhance both the functionality and the aesthetic appeal of a home.
A Reflection of Self in Design
More than any other element in your home, bespoke cabinetry's offers the chance to express personal style and preferences. It's a way to make a statement that is both subtle and enduring.
Consistency Across Your Living Space
Bespoke cabinetry's can create a thread of continuity throughout your home, connecting different spaces through a common design language and craftsmanship quality.
The Enduring Value of Bespoke Cabinetry
While bespoke cabinetry's may require a greater initial investment than off-the-shelf options, the value it adds to a home in terms of both functionality and design is unparalleled.
Built to Last
The durability of bespoke cabinets is unmatched. Designed to withstand the test of time, they are not just furniture but a legacy that can be passed down through generations.
The Enduring Charm of Bespoke Cabinetry
In conclusion, Custom cabinetry stands out for its ability to meld individual tastes with exceptional craftsmanship. A bespoke piece is not just built for today but crafted with the future in mind, promising enduring appeal and timeless functionality.
Read More:
Unveiling the Craft of Bespoke Cabinetry