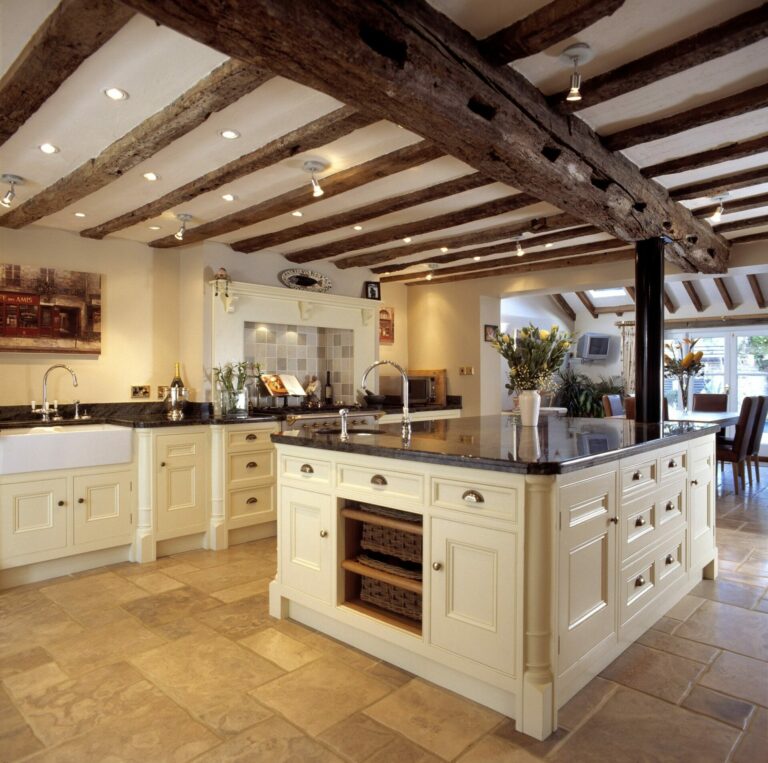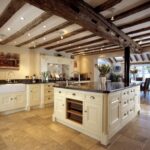 Bespoke Cabinetry: Crafting Personalized Elegance in Wood
November 6, 2023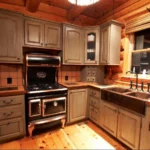 The Art of Bespoke Cabinetry: Tailored Elegance in Modern Homes
November 6, 2023
Custom cabinetry represents the pinnacle of personalized home furnishing, offering a unique blend of custom craftsmanship and artistic excellence. This article delves into the meticulous process of creating cabinetry that perfectly aligns with the individual tastes and space requirements of discerning homeowners.
Understanding Bespoke Cabinetry
Unlike mass-produced furniture, bespoke cabinetry's is custom-tailored to fit both the aesthetic and functional demands of a living space. Each piece is a product of close collaboration between client and artisan, ensuring that the finished cabinetry stands as a reflection of personal style and practical needs.
What Sets Bespoke Apart
Bespoke cabinetry's is differentiated by its limitless potential for customization, its superior quality materials, and its attention to detail. From the initial wood selection to the final finish, every aspect is chosen with the client's vision in mind.
The Bespoke Cabinetry Process
The creation of bespoke cabinetry's is a journey through design, material selection, and craftsmanship. This process involves several stages, each important in shaping the final product to the client's specifications.
Design Philosophy Behind Bespoke Cabinetry
The ethos of bespoke cacabinetry's inetry is rooted in the balance of beauty and functionality. Every design decision, from the layout to the choice of hinges, is made with the dual goals of aesthetics and utility at the forefront.
Form Meets Function
In bespoke cabinetry's , design serves function. The aim is to create cabinetry that not only looks stunning but also fulfills the practical needs of the space it occupies.
Personalization in Every Detail
Personalization is the heart of bespoke cabinetry's . Clients have the opportunity to influence everything from the cabinet dimensions to the type of wood used, resulting in a piece that is truly theirs.
The Bespoke Cabinetry Experience
Opting for bespoke cabinetry's is not just about purchasing a product; it's about engaging in an experience. Clients are involved in every step of the creation process, from initial sketches to the final installation.
Client-Centric Approach
The process of creating bespoke cabinetry's is client-centric, prioritizing the needs, style, and vision of the client above all else.
The Satisfaction of Uniqueness
There is a unique satisfaction that comes with knowing your cabinetry is one-of-a-kind, crafted specifically for you and your space. This exclusivity is a key appeal of bespoke cabinetry's .
Material Mastery in Bespoke Cabinetry
The choice of materials in bespoke cabinetry's is critical. It defines not only the look and feel of the cabinets but also their longevity and durability.
Quality of Materials
Only the highest quality materials are selected in the making of bespoke cabinetry's , ensuring that each piece is not only beautiful but also built to last.
Eco-Friendly and Sustainable Options
Sustainability can be a central aspect of bespoke cabinetry's , with options for eco-friendly woods and finishes growing increasingly popular among environmentally conscious clients.
Techniques and Technologies in Bespoke Cabinetry
Bespoke cabinetry's is an art that benefits from both traditional techniques and modern technologies. Master cabinetmakers blend time-honored practices with cutting-edge tools to create products of unmatched quality.
Handcrafted Precision
Despite advances in technology, handcraftsmanship remains at the core of bespoke cabinetry's , ensuring precision and attention to detail that machines alone cannot achieve.
Innovations in Cabinetry Construction
Modern innovations in machinery and software have enhanced the capabilities of bespoke cabinetry's , allowing for more complex designs and precision in execution.
The Lasting Impact of Bespoke Cabinetry
Bespoke cabinetry's leaves a lasting impact on a home, contributing to both its aesthetic appeal and its overall value. This form of cabinetry is not just an addition to a home; it's an investment in the quality of living space.
Enhancing Home Value
Well-crafted bespoke cabinetry's can significantly increase the market value of a home, making it a smart investment for the future.
A Legacy of Craftsmanship
Each piece of bespoke cabinetry's carries with it a legacy of craftsmanship, standing as a testament to the skill and dedication of its creators.
In conclusion,Custom cabinetry is more than furniture—it is the embodiment of individual style, meticulous craftsmanship, and the human touch in a world of mass production. Investing in bespoke cabinetry's means investing in furniture that tells a story. Enriches a home, and stands the test of time.
Read More:
The Art of Bespoke Cabinetry: Tailored Elegance in Modern Homes