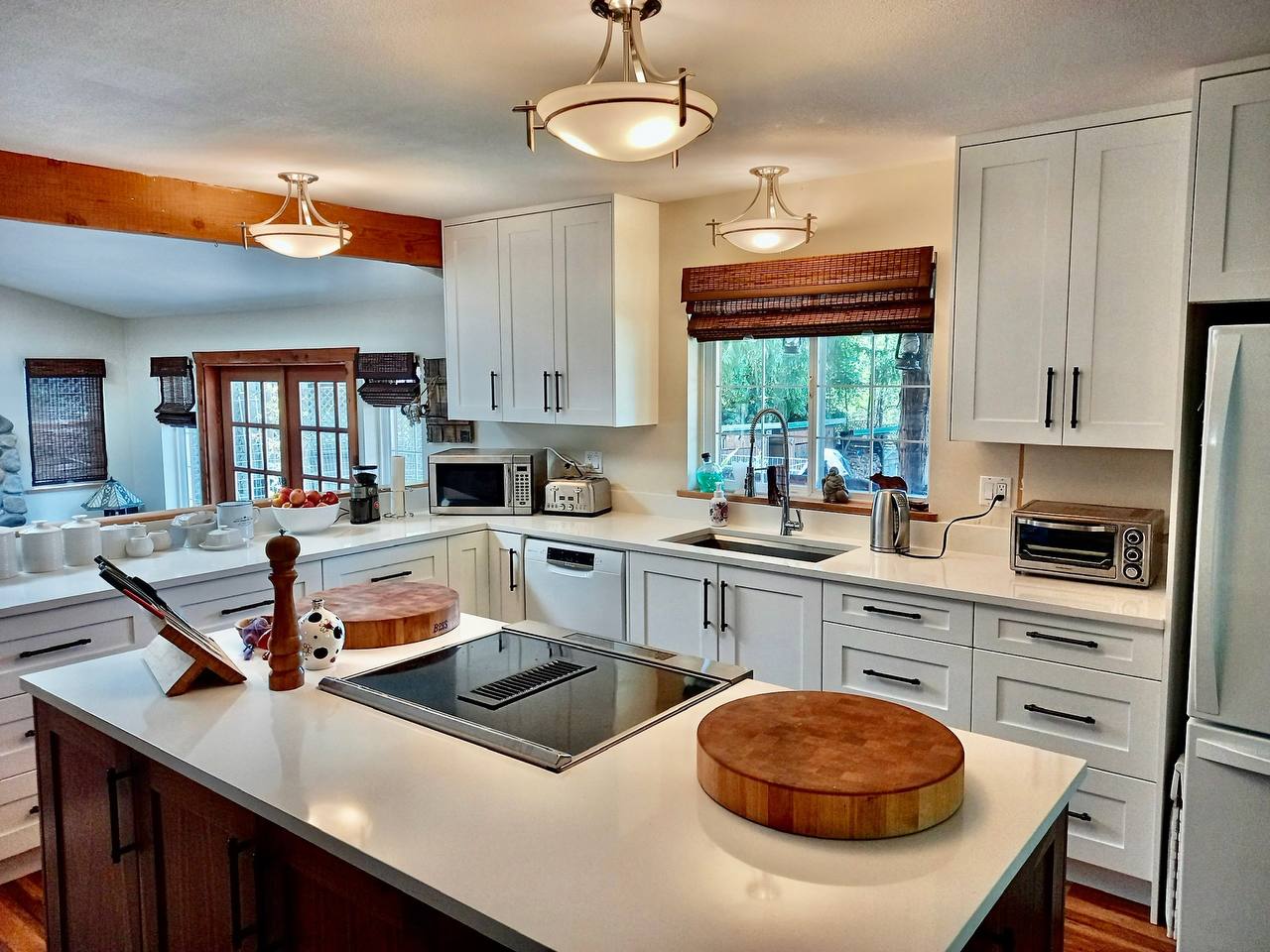 Benefits of Custom Cabinetry
January 26, 2023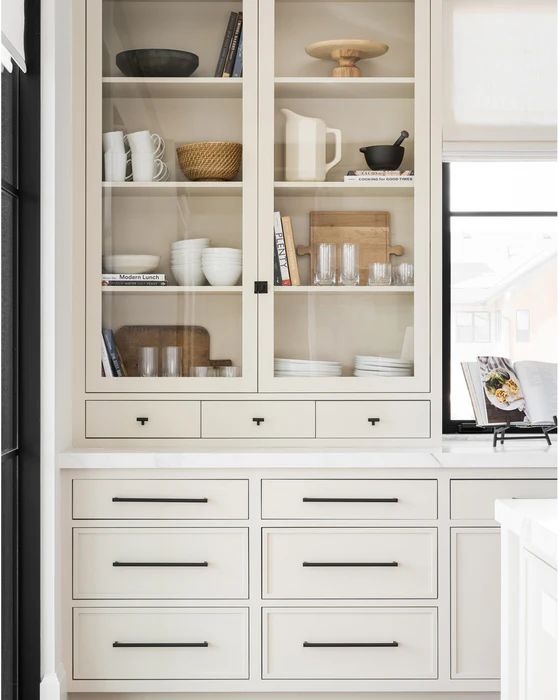 Why Choose Custom Cabinetry?
January 30, 2023
If you are looking to renovate your kitchen or bathroom and want to add style, sophistication, and personality to your space, custom cabinetry is the way to go. But with so many cabinet makers out there vying for your business, how do you know whom to trust? Keep reading for some tips on finding the best professional for your needs. 
Do your research: The most important step when finding a custom cabinet maker is to research local options and create a list of potential providers. This will help you evaluate which provider offers the services that best fit your needs. When choosing the potential providers, take into consideration their location, their years of experience in the field, and, how long they´ve been in business. 
Call them all: After you've compiled a list of potential custom cabinet makers, start calling them to get quotes and learn about their level of customer service. Although it's important to find a company that offers affordable services, good communication should also be a top priority. After all, poor communication can result in subpar workmanship. You want to make sure you're choosing a cabinet maker who is personable and puts you at ease – this will ensure the overall quality of your experience is positive. 
Look at their previous work: As you search for a cabinet maker, consider both the visual aesthetics and functionality of their work. Many professionals will have an online portfolio that you can peruse to get a sense of their style and quality. Not only will this give you valuable insight into the potential final product, but it may also provide some inspiration for your custom project. Look also for the quality of their final product, as this will be an important investment for you, and you want to make sure their products will last. 
Check those reviews: Custom cabinet reviews are incredibly helpful in gauging the quality of craftsmanship you can expect from a given provider. To get the most accurate picture, read online reviews, ask for recommendations from people you trust, and request references from any custom cabinet makers you're considering. By taking these steps, you'll be able to find the perfect company for your needs.
Consider their prices: Most expensive does not always mean better. But it does give you a hint about the quality of their products, their craftsmanship, and the quality of the materials used. Excessively cheap prices might be a sign that their final product is not as good as they say. But, competitive prices can also be achieved without sacrificing quality or looks. So, do your research and get a couple of quotes from different places to compare and see what the average costs for this type of job are. 
Here at Sunshine Cabinets & Woodworks, we are a hundred percent committed to our customer's satisfaction. We take pride in our craftsmanship and quality, and one of our team experts will be happy to assist you in your search for the perfect custom cabinetry. So, if you´ve decided to go through with your kitchen or bathroom renovation, give us a call or visit our store and let´s start discussing your custom cabinetry project today!
Unlock Your Creative Potential with Custom Cabinetry from Sunshine Cabinets
Custom cabinets are an innovative method of bringing design, function, and class to any space. With the assistance of skilled artisans, homeowners can build customized cabinets that fit their style and living space. For kitchens or bathroom, bedroom or living room cabinets can be made to suit any room perfectly. No matter how large or small the space is the custom cabinetry can be designed to suit any dimension.
Custom cabinetry can also provide flexibility and flexibility in terms of materials. From hardwoods to wood as well as metal, and even glass there's a wide range of options for homeowners to select from. No matter what type of style you're after There's bound to be something that will work. With the assistance of a knowledgeable professional You can be assured that the cabinets you design will last for decades of usage.
Custom cabinets also come with unique styles and details that are both appealing and practical. Intricate carvings, intricate inlays to hidden storage compartments, and pull-out shelves, you'll be able to ensure that your cabinets are as durable as they appear. Additionally, with a variety of finishes, from natural to lacquered you can make a design that's individual in your space.
There are many ways that custom cabinets can improve the aesthetics and utility of any space. With the assistance of a skilled crafter, you can achieve an aesthetic that will last for many years to be enjoyed by the generations members of the family. If it's for your bathroom, kitchen or bedroom Custom cabinetry will add value to your home. With unique design and materials, custom cabinets are the ideal way to bring elegance and practicality together.
Sunshine Cabinets in Delta, BC is a family-owned company that has been providing custom cabinetry solutions for customers since 1998. We are proud of our workmanship and utilize the most modern technology to create elegant design solutions to fit any room. Our skilled team of designers and craftsmen collaborate to ensure that every project is completed in time and on budget.
We offer custom cabinets for bathrooms, kitchens as well as home office places. No matter if you're looking to go with an old-fashioned style or something more contemporary, our artisans can work together with you to design the perfect design for your home. From custom-made mouldings and finishes in addition to hardware and storage We have everything you require in order to help make the dream home become a reality.
With more than 20 years of industry experience We are certain that we will offer you the best high-quality custom cabinetry solutions for any type of project. Contact us now to begin working on the space you've always wanted!