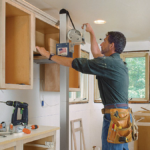 Cabinetry Artisan: Mastering the Art of Woodcraft
November 13, 2023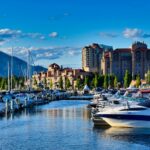 Discovering Kelowna, BC: A Blend of Nature and Urban Elegance
November 17, 2023
Delve into the intricate world of a cabinet maker, where precision, creativity, and an enduring commitment to quality blend seamlessly. This detailed exploration delves into the fascinating world of cabinet making, showcasing the skills, techniques, and artistry that define this timeless craft.
A Journey Through the History of Cabinet Making
The art of cabinet making has a storied history, evolving from rudimentary storage solutions to sophisticated and artistic furniture pieces. This rich heritage showcases the adaptability and creativity inherent in the craft.
Early Beginnings and Evolution
Originating as practical storage units, early cabinet making focused on functionality. Over time, it evolved into an artistic craft, with master cabinet makers of the Renaissance and beyond creating pieces that were as much works of art as they were functional furniture.
Traditional Techniques and Styles
Traditional cabinet making techniques and styles have been passed down through generations, with each era introducing its own unique designs and methods. These age-old techniques form the foundation of the craft, even as modern innovations are embraced.
The Detailed Process of Cabinet Making
The process of creating a cabinet is an exercise in precision and artistry. From the initial design to the final product, each step requires meticulous attention to detail and a deep understanding of the materials and tools involved.
Design and Planning
The first step in cabinet making involves understanding the client's needs and aesthetic preferences. This involves careful planning and design, ensuring that the final piece not only fits the intended space but also reflects the desired style and functionality.
Material Selection and Crafting
Selecting the right materials is crucial in cabinet making. Cabinet makers must choose woods and finishes that not only look good but also provide durability and functionality. The crafting stage involves precise cutting, shaping, and assembly, often blending traditional hand tools with modern machinery.
Modern Trends and Technological Advances
While rooted in tradition, the field of cabinet making has evolved to incorporate modern trends and technologies. These innovations enhance the craft, allowing for more intricate designs and efficient production.
Embracing New Materials and Techniques
Today's cabinet makers are not afraid to experiment with new materials and techniques. This includes the use of sustainable materials, advanced joinery techniques, and computer-aided design (CAD) tools to create contemporary pieces that resonate with modern consumers.
Customization and Personalization
One of the biggest trends in cabinet making is the move towards customization and personalization. Clients now seek unique pieces that reflect their personal style and fit perfectly within their homes, leading to innovative and bespoke designs.
The Artistic Side of Cabinet Making
Cabinet making is not just about building furniture; it's about creating art. Each piece tells a story, reflecting the skill, creativity, and vision of the cabinet maker.
From Functional to Artistic
Cabinet makers are artists in their own right, turning functional pieces into works of art. This transformation is achieved through intricate designs, expert craftsmanship, and a keen eye for aesthetics.
Preserving and Innovating the Craft
The future of cabinet making lies in preserving traditional techniques while embracing innovation. This balance ensures that the craft not only survives but thrives, continuing to produce beautiful, functional, and artistic pieces for generations to come.
The Enduring Legacy of Cabinet Making
In conclusion, cabinet maker is a craft that seamlessly combines functionality with beauty. As we look to the future, it's clear that the cabinet maker's role is more important than ever, bridging the gap between traditional craftsmanship and modern design. Their creations are not just furniture but enduring legacies of skill and artistry.
Read more